News
Pushkov ridiculed Zelensky's desire to "get into the big leagues" and talk with Putin Russian news EN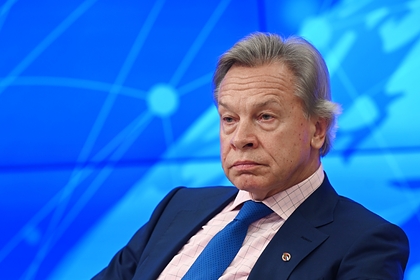 Member Federation Council Alexey Pushkov ridiculed the President of Ukraine Vladimir Zelensky for actively seeking trilateral talks with the leaders of Russia and the United States Vladimir Putin and Joe Biden despite the fact that no one except him wants this summit. Senator about it wrote in your Telegram.
"Zelensky is trying to get into the big leagues, to which he does not belong. Such negotiations are not needed by anyone except himself, and this is not enough, "Pushkov noted.
In addition, in his opinion, Zelensky's initiatives are completely empty and are carried out as his next self-promotion. He added that in the understanding of Western countries, Ukraine is not an independent entity, but only its appendage, which the Ukrainian president cannot understand.
Formerly Honored Lawyer of Ukraine, ex-Minister of Justice Elena Lukash named head of state Volodymyr Zelensky "inadequate to his position", and also described all the mistakes of his presidency. According to her, the president definitely does not intend to reduce the level of tension in the country, moreover, she is sure that he is going to arrange some kind of another provocation to attract attention to himself.