News
Putin expressed condolences over the death of Macedonians in an accident in Bulgaria – RBK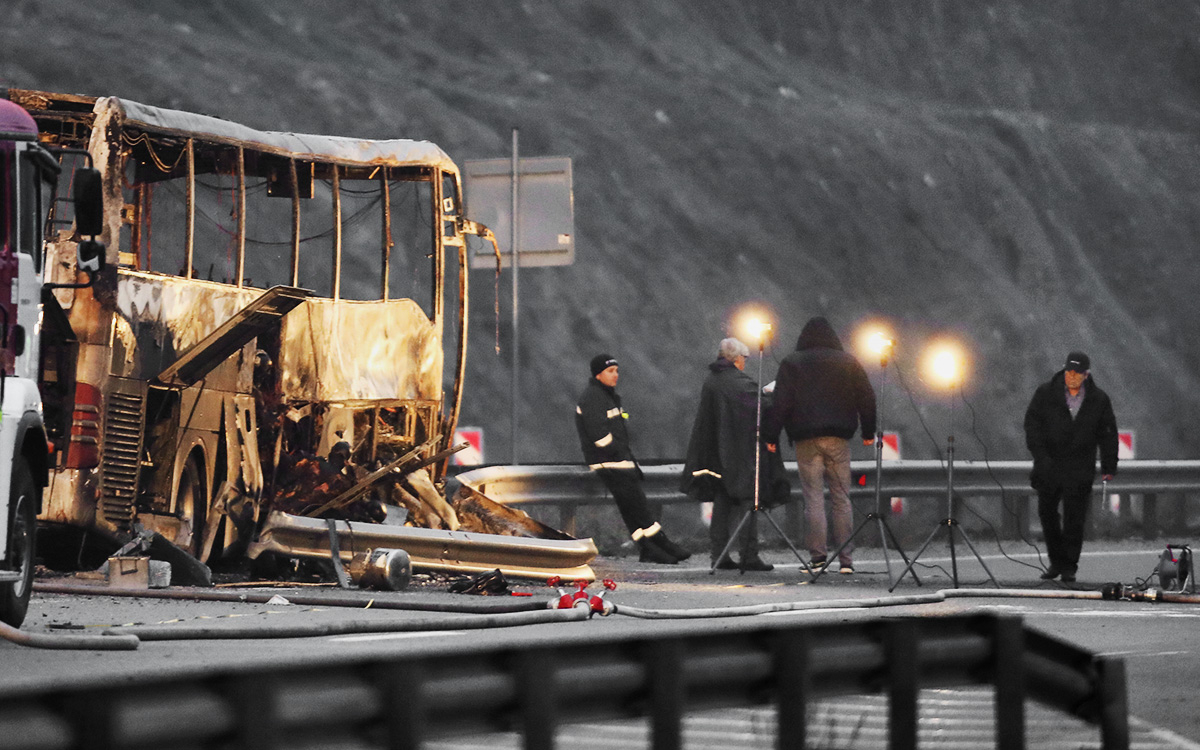 Photo: Stoyan Nenov / Reuters

Russian President Vladimir Putin sent a telegram of condolences to the President of North Macedonia Stevo Pendarovsky after the death of the citizens of this country in a bus accident in Bulgaria. About it it says on the Kremlin website.
"Please accept my deep condolences in connection with the death of citizens of your country, including children and adolescents, as a result of a road accident in Bulgaria," it was reported.
The head of state asked "to convey words of sincere sympathy and support" to the relatives and friends of the victims and wished the victims a speedy recovery.
Bus accident on the Sofia – Blagoevgrad highway in southwestern Bulgaria happened on the night of November 23rd. As a result, the car caught fire. As Bgnes reported earlier, there were 52 people in the cabin, 45 of whom were killed. Seven more were injured. Bulgaria's national television BNT reported that 46 people were killed. The victims were diagnosed with burns to the face and upper respiratory tract, as well as lacerations, one person received a fracture.