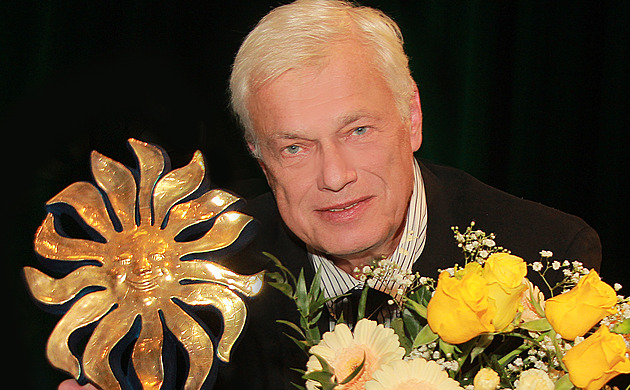 The charming personality of 2021 is the neurosurgeon Vladimír Beneš
| photo: Czech Radio – Milan Bajak

He received the award from last year's winner, the actor Jan Přeučil, the winner from 2018, the surgeon Pavel Pafko, and the director of the Section of the General Director of the Czech Radio, Jan Menger.
In the internet voting this year, the Czech TV presenter has the first place Daniel Stach and the extraordinary Šarm award for cooperation with Czech Radio was received by the actress Libuše Švormová.
Other guests, the presenter, also contributed to the atmosphere of the gala evening Saskia Burešováconfectioner and baker Josef Maršálek, moderator Patrik Rozehnal and winner of this year's Man of the Year competition Dominik Chabr.
In the entertaining program moderated by Lada Klokočníková and Mirek Vaňura, Gustav Brom's Radio Big Band performed with Vlado Valovič and singers Leona Machálková and Václav Noid Bárta.
The live broadcast could be watched by listeners of Czech Radio (ČRo) in Hradec Králové, ČRo Pardubice, ČRo Liberec, ČRo Dvojka, as well as viewers on Czech Radio's YouTube channel, where there is also a recording of the gala evening.
The purpose of the poll, which was created in 1996 on the Králové Hradec Radio, is to search for and appreciate charismatic personalities. The winners of previous editions, based on audience votes, were, for example, Marek Eben, Zdeněk Svěrák, Květa Fialová, Radovan Lukavský, Marie Rottrová, Jiřina Jirásková, Karel Gott, Hana Maciuchová or Viktor Preiss.