News
Russian ballerina and great-granddaughter of the writer Leskov received a medal from the Brazilian Foreign Ministry Russian news EN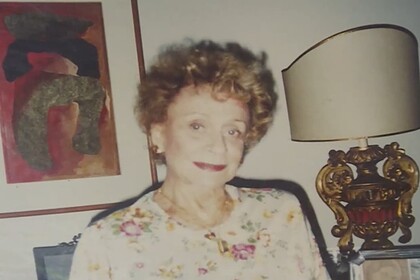 Russian ballerina and great-granddaughter of the writer Nikolai Leskov Tatyana Leskova received the Rio Branco medal of the Brazilian Ministry of Foreign Affairs for her significant contribution to the development of ballet and dance art in the country. This is reported TASS.
The decree on the award was signed in November 2021 by Brazilian President Jair Bolsonaro, the award ceremony took place in the palace MFA republics in Rio de Janeiro. The award was presented by Marcia Maro da Silva, director of the department's representative office. She noted the artist's special contribution to the upbringing of a new generation of ballet.
Consul General of Russia in Rio de Janeiro Vladimir Tokmakov pointed out that despite her venerable age – Tatiana Leskova turned 99 in December – the ballerina continues to actively participate in the life of the Russian community and plays an important role in uniting compatriots.
"Tatyana Yuryevna, as the custodian of the classical tradition of the Russian ballet school, made a significant contribution to the development of dance art in Brazil," the diplomat emphasized.
Leskova was born in Paris on December 6, 1922 and spent her entire life outside of Russia. She speaks excellent Russian and read her great-grandfather's books in the original. The ballerina conquered the scenes of Paris, London, New York, performed in Mexico, Argentina, Australia and Canada. In 1944, she remained in Brazil and completed her dancing career only at the age of forty.
Former President of Russia Vladimir Putin awarded orders of two Russian diplomats and a citizen of Germany. Order of Friendship awarded to Russian Ambassador to Canada Oleg Stepanov. The Order of Honor, in turn, was received by the Deputy Director of the Department for Nonproliferation and Arms Control of the Russian Foreign Ministry Vladimir Leontiev.
In addition, the head of state awarded the German citizen Helmut Hahn, chairman of the R. Koch and I. I. Mechnikov Forum public organization, with the Order of Friendship.