News
Russian doctors estimated the probability of a patient with an omicron to infect 100 people Russian news EN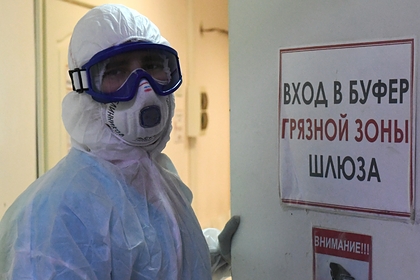 Russian Immunologist, Head of the Laboratory of Vaccine Prevention and Immunotherapy of Allergic Diseases of the I. Mechnikov Research Institute of Vaccines and Serums, Doctor of Science, Professor Mikhail Kostinov in an interview with RBC estimated the probability of a patient with an omicron infecting 100 people.
According to the specialist, infected with a new strain can really infect 100 people, but everything will depend on the environment – whether people around are vaccinated. "When a vaccinated person meets Omicron, the infection process can stop in the upper respiratory tract, the mucous membrane of the oropharynx of the nose, the virus will not go further," the specialist said.
At the same time, the doctor explained that, despite this, a person can still be contagious to others, since the neutralization of the virus takes time. In this case, both the vaccinated and the unvaccinated will be contagious while the virus is neutralized. "And the distribution can be quite large, hence the figure of 100 people is taken," he said.
However, the director of the Institute for Health Economics NRU HSE Larisa Popovich believes that it is possible to confirm the validity of such conclusions only under experimental conditions, when a person infected with an omicron is placed in a closed room with "a certain number of people."
"This is just an attempt to interpret growth statistics. To say that if an infected omicron coughs, 100, 102, 103 people will become infected is ridiculous, "she said.
Formerly immunologist-allergist Vladimir Bolibok declaredthat a carrier of the omicron strain of coronavirus can infect about a hundred people at a time. According to him, omicron is the most contagious not only of all previous variants of COVID-19, but also of other diseases.