News
Russian figure skaters won the European Championship in ice dancing Russian news EN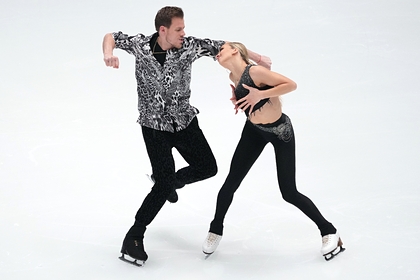 Russian figure skaters Victoria Sinitsina and Nikita Katsalapov won the European Championship in ice dancing. This is reported by the correspondent of "Lenta.ru".
The skaters earned 217.96 points for their performance. The couple confirmed the European title won in 2020.
Silver for another Russian duo. Alexandra Stepanova and Ivan Bukin received a total of 213.2 points for two rentals. The Italians Charlene Gignard and Marco Fabri leave with bronze from the championship with 207.97 points.
Also for Russian national team European Championship debutants Diana Davis and Gleb Smolkin. They earned 186.61 points in two rentals and settled in seventh position.
January 14 Russian Mark Kondratyuk became European champion in men's singles. The 18-year-old athlete received a total of 286.56 points for two programs.
On January 13, Russian figure skaters took the entire podium in the pairs competition. Anastasia Mishina and Alexander Gallyamov in total for two programs they received 239.82 points and won the tournament with a new world record. The second steel Evgenia Tarasova and Vladimir Morozov. Rounded out the top three Alexandra Boykova and Dmitry Kozlovsky.
European Championship takes place in Tallinn and will run until January 16th.