News
Russian student did somersaults and died from severe injuries Russian news EN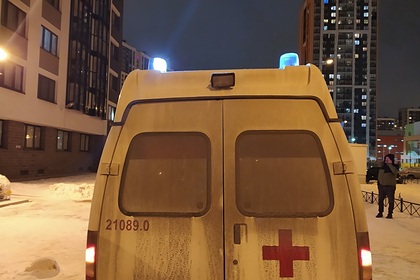 V Kaluga region find out the cause of death of an 18-year-old resident Obninsk, who died after a somersault, said the Minister of Health of the region Konstantin Pakhomenko, transmits Kaluga24.tv.
The Association of Surgeons will check the actions of colleagues at the clinical hospital in Obninsk. "A detailed preliminary analysis of all stages of providing medical care to the patient was carried out," Pakhomenko wrote in his account on "In contact with". The Minister specified that a working meeting was held on this occasion. The hospital administration explained that the Russian on the day of his treatment was examined by a surgeon and a traumatologist. Doctors performed an examination and ultrasound of the abdominal cavity, did a general blood test, but did not find any pathologies or injuries.
The student tried to do a back somersault from the railing of the entrance of the house on Lenin Avenue. He fell unsuccessfully and hit his chest against a metal structure. The victim turned to the doctors, who, after examining him, let him go home. He died the next morning. According to preliminary data, the cause of death was severe injuries to internal organs.
Earlier, the patient's mother said that doctors sent him being treated at home with internal bleeding.
In November 2021 at Barnaul Russian died after the doctor's joke. According to a local resident, the doctor suggested that her father cut off his legs and then commit suicide. After that, the patient signed a waiver of hospitalization, and he was rolled out on a wheelchair to the emergency room.