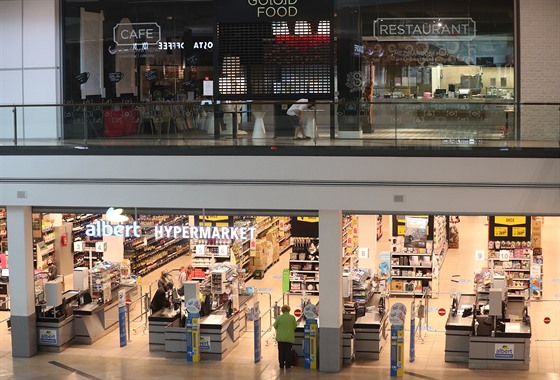 illustration picture
| photo: Michal Šula, MAFRA

Furthermore, the regulation does not apply to places with an increased concentration of passengers, such as airports or train stations. People who want to go to the shopping center should check in advance whether it is open. For some, traffic is not worth it.
Hypermarkets and supermarkets inform customers about the closing day on September 28 in advance in flyers, on social networks, websites, but also in mobile applications.
For example, Billa pointed out that its stores will operate at Václav Havel Airport, the main train station in Prague and Brno, during normal opening hours. "All Billa stop & shop stores at Shell gas stations will also be available to customers," said company spokeswoman Dana Bratánková.
Letňany or Šestka, for example, will be in operation from the Prague shopping centers. On the contrary, Europark Štěrboholy will be closed.
Cinema centers will remain open
"Centres that have a greater representation of entertainment, such as cinemas and restaurants, which are not closed on the holiday and are in a way destination, tend to have smaller shops open," said Pavel Urban, head of shopping center management and retail marketing at CBRE. He added that attendance at closed shops above two hundred square meters is around 50 percent of normal.
Sales restrictions on selected holidays in large stores have been in place since the end of 2016. Stores over 200 square meters must remain closed on New Year's Day, Easter Monday, 8 May, 28 September, 28 October and 25 and 26 December.
Business unions repeatedly criticize the law on sales time. On the contrary, trade unionists seek to extend the regulation to all thirteen public holidays.