News
Shortage of supplies led to Apple's loss of market share in Russia – RBC
Market participants note that Apple cannot meet the demand for its products in Russia and is losing part of the market to competitors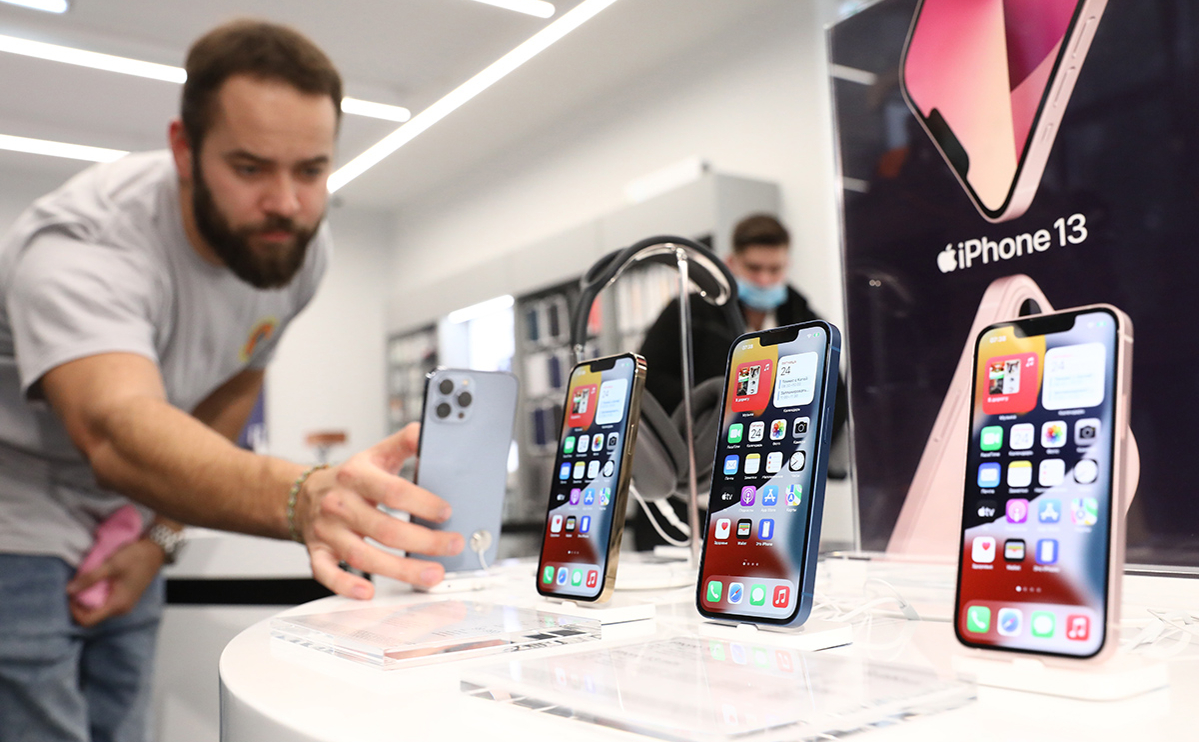 Photo: Artem Geodakyan / TASS

The shortage of supplies of Apple products to Russia led to the fact that the company lost market share, if you count in pieces, the newspaper writes. Kommersant…
In physical terms, Apple's share of sales in November fell from 14.5 to 11%, Mobile Research Group analyst Eldar Murtazin expects the decline to continue, the newspaper writes. According to MTS, the company retained its third place in units after Samsung (34.5%) and Xiaomi (28.1%). The fourth place (7.4%) was taken by the Chinese brand Realme.
According to the newspaper, not only smartphones of the latest line of Apple iPhone 13, but also the popular models of the previous series of iPhone 12, are in short supply.
"So, on the official website of Apple, the waiting time for sending an order for the iPhone 13 Pro Max for 128 GB of blue is two to three weeks, in the Apple re: Store chain, all models of the iPhone 13 Pro are sold only by pre-order, and the expected delivery time is up to eight weeks, there are only a few iPhone 13 models in pink, white and black at 512 GB, "the newspaper writes.
Alexey Gribovsky, general director of the Positronika electronics store chain, said that in addition to the shortage of iPhone 13, there is an acute shortage of iPhone 11 and iPhone 12. M.Video-Eldorado noted an increased demand for both iPhone 13 and iPhone 11, the price of which decreases.