News
Space: Science and technology: Lenta.ru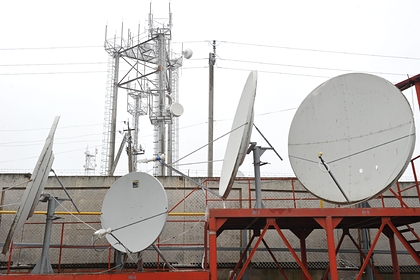 Russia may refuse to use foreign constellations of communication satellites. About it write "News"…
It is planned that the Ministry of Digital Roskomnadzor and Ministry of Economic Development by March 1, they will consider the issue "of the need for further use on the territory of the Russian Federation of satellite communication networks under the jurisdiction of foreign states." We are talking about 32 foreign satellites of the American Intelsat, French Eutelsat, Bermuda Asia Broadcast Satellite and Japanese JCSa.
Frequencies for connection to these satellites in Russia were issued for a period of five years. In 2022, the decision of the State Commission on Radio Frequencies (SCRF) ends, and FSB issued a negative opinion on its extension.
Market participants and experts note that the inability to use the services of foreign satellites is unlikely to have a strong impact on Russian users who connect to the Internet using VSAT technology. So, these devices are able to replace the satellite constellations of Russian FSUE "Space Communication" and Gazprom Space Systems…
In July 2020 in Roscosmos reported that the Russian government sent for approval a roadmap for the development of the region "Advanced space systems". The state corporation noted that the roadmap is based on projects of multi-satellite orbital constellations and terminals for data transmission.
Also, the roadmap included a project to create devices within the framework of the "Sphere" program. A promising project involves creation orbital constellation of communication satellites and Earth remote sensing.