Sports
LeBron James became the first in NBA history to score 10,000 points, rebounds and assists – Basketball
star forward Lakers LeBron James reached the 10,000 NBA career assists mark on Sunday.
James chalked up 6 assists in a meeting with the Suns (111:140) and brought his career indicator to 10,004. Carmelo Anthony in the second quarter.
LeBron James is top even at 37 because he likes to sleep for 12 hours when others go to strip clubs and tweet at night
James, 37, is the only player in league history to have at least 10,000 points, 10,000 rebounds and 10,000 assists in his career.
In the overall list of the best assistants in the NBA, LeBron is ranked 7th.
1 John Stockton 15,806
2 Jason Kidd 12,091
3 Chris Paul 10,894
4 Steve Nash 10,335
5 Mark Jackson 10,334
6 Magic Johnson 10,141
7 LeBron James 10,004.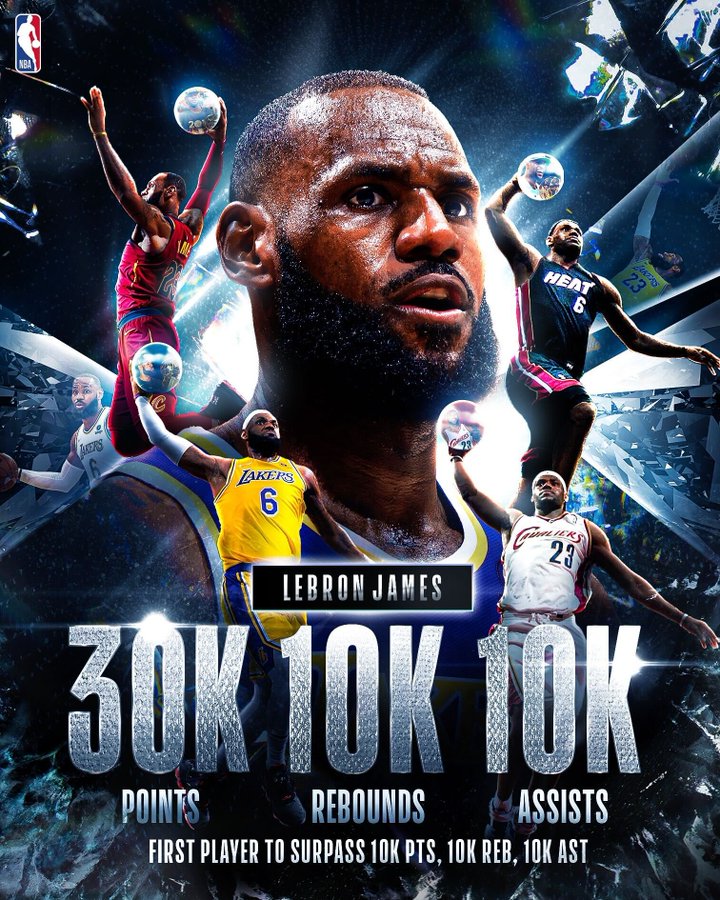 Twitter NBA