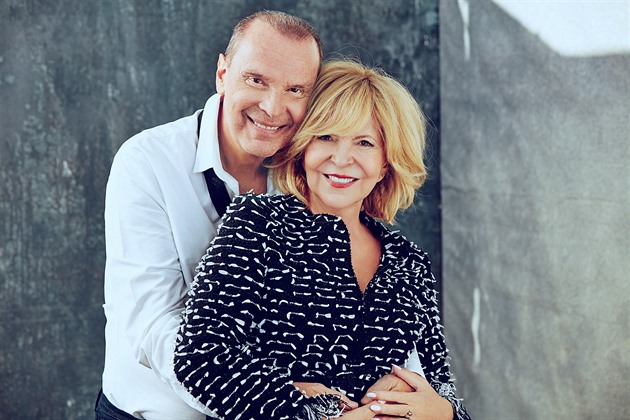 Tenor Štefan Margita worked in the most famous opera houses in the world. After Milan's La Scala, London's Royal Opera in Covent Garden, New York's Metropolitan Opera, through Paris, San Francisco, Chicago, Madrid, Turin or Tokyo, he will also perform in Prague's O2 arena. This time he will pay tribute to his longtime life partner, the beloved Hana Zagorová.
Štefan Margita commented on the intention of the memorial concert for the recently deceased singer and his wife as follows:
"My dear friends, I greet you very much and I am actually contacting you for the first time after the tragedy that happened. It's not an easy time, but I would still like to tell you something that Hanka and I were still planning and we still want to make it happen.
When I was doing Tribute to Karl Gott, I got the second invitation to my concert at the O2 arena. When I arrived home, I announced it to Hans, I told her that it would be her return to the stage after a long time, that she would sing some of her songs at the end of the concert.
Hanka then said, yes, that's a wonderful idea and we'll do Můj čas together and I'll sing Rybička zlatá, I wish. She was really looking forward to it, but fate did not allow us. A tragedy happened and my beloved Hanka is gone.
Dear friends, if you allow, we will hold the concert on January 24, 2023 in the O2 arena.
I can only promise you that the song Rybičko zlatá, I wish the duet Můj čas will be heard at the concert. I won't tell you what the guests will be, but the singing elite will be there.
We look forward to seeing you, and if you allow, we would like to dedicate the concert to Hans on January 24, 2023. I will look forward to seeing you."