News
Sweden has increased its combat readiness due to the threat from Russia Russian news EN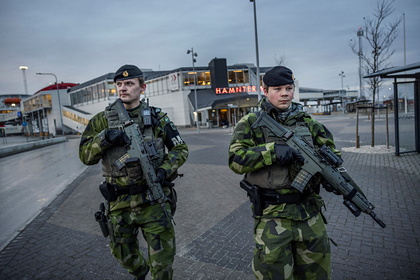 Sweden has strengthened combat readiness on the island of Gotland due to "Russia's activities in the region", transmits agency Agence France-Presse (AFP) with reference to the Swedish military.
It is noted that on the Baltic island of Gotland, Sweden has deployed armored combat vehicles and the military to patrol the streets. National Defense Minister Peter Hultqvist stressed that Sweden has strengthened its position to protect against the threat posed by Russia.
"The armed forces are taking the necessary measures to protect the integrity of Sweden and to demonstrate our ability to protect Sweden and Swedish interests," Hultqvist said.
Formerly Deputy Head Russian Foreign Ministry Sergey Ryabkov stated that Russia is currently the main adversary NATO. This is due to her desire to "firmly consistently defend her own interests." According to him, the US and NATO refuse to meet Russia halfway on security guarantees.