News
The British Foreign Office asked Russia to restrain aggression against Ukraine Russian news EN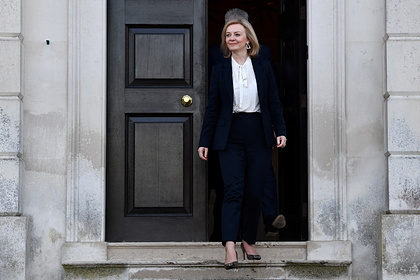 British MFA asked Russia not to attack Ukraine, stressing at the same time that Moscow will try to justify an invasion of a neighboring country. Statement published in Twitter– account of the head of British diplomacy Liz Truss (Liz Truss).
"Russia is conducting a disinformation campaign aimed at destabilizing and justifying the invasion of the territory of neighboring Ukraine. Russia must restrain its aggression, reduce tensions and engage in meaningful negotiations," Truss wrote.
The statement of the head of the British Foreign Office became an afterword to the negotiations between Russia and the United States held from January 10 to 13, 2022, NATO and OSCE on European security. After their completion, NATO Secretary General Jens Stoltenberg and British Prime Minister Boris Johnson also discussed the situation in Europe and Ukraine, as well as the prospects for continuing dialogue with Moscow within the framework of the Russia-NATO Council. Parallel to Washington prepared 18 action scenarios in case of Russian invasion of Ukraine.