News
The British prime minister was accused of regular participation in parties Russian news EN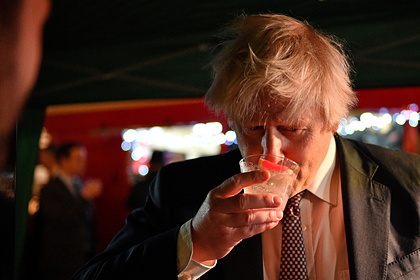 Downing Street staff regularly hosted parties during the coronavirus pandemic attended by the British Prime Minister Boris Johnson, informs British newspaper Mirror.
Sources of the publication said that the prime minister invited his aides to "let off steam" bypassing the ban on communication indoors. This restriction was introduced in the country to combat the coronavirus pandemic. The newspaper accused Johnson of partying all the time and claimed that staff even purchased a special refrigerator for the "wine Fridays" that were held on Downing Street.
The regular event was so popular that the staff even invested in a £142 drinks cooler to keep bottles of white wine, prosecco and beer cool.
In addition, the Prime Minister's aides visited the Tesco store in turn every Friday Westminster with a trolley case to fill the fridge that holds 34 bottles. It is noted that "wine Fridays" is an old tradition of Downing Street, which helps employees to relax at the end of the working week.