News
The Chekhov Moscow Art Theater told about the last days of Voznesenskaya: Theater: Culture: Lenta.ru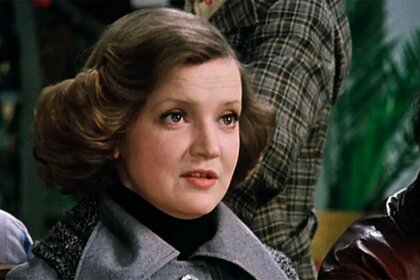 The Moscow Art Theater named after Chekhov told about the last days of the life of the actress Anastasia Voznesenskaya. About it informs FAN.
Choreographer and acting teacher at the Moscow Art Theater School Alla Sigalova noted that the widow of the artist Andrey Myagkov led a closed life. And although she was listed as a full-time theater actress, the last time Voznesenskaya participated in the play was in 2013.
"The Moscow Art Theater was always in touch with her, always helped and used any opportunity for some kind of connection. But they just closed together a long time ago. If Myagkov himself still appeared at the Moscow Art Theater very rarely, however, then Anastasia did not appear at all, "said Sigalova.
She added that everyone in the theater is extremely saddened by the death of the artist, as "a whole generation is leaving." The choreographer added that there were almost no "old people" left in the institution.
December 20, 2021 Voznesenskaya passed test for coronavirus infection, the result of which was positive. For several weeks, she unsuccessfully struggled with the disease. Friday, January 14, actress died.