News
The former "Miss Universe" was refused to be allowed on the plane because of obscene clothes Russian news EN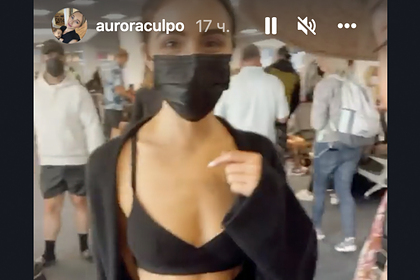 Winner of Miss USA 2012 and Miss Universe 2012 Olivia Culpo forced to change clothes before boarding the plane due to obscene appearance. This is reported Daily Mail.
So, representatives of American Airlines refused to let the girl on board the aircraft if she did not change clothes. The tourist was wearing short bicycle shorts, a black sports top and a long knitted cardigan below the knees. As a result, Kalpo was forced to wear a long-sleeved sweatshirt over the top.
As the former Miss Universe said in her Instagram-account, she was confused about the situation. It is noted that on the official website of American Airlines, passengers are advised not to wear clothing that may offend the feelings of fellow travelers.
Earlier in August 2021, an American flight attendant humiliated passenger because of too revealing outfit and threatened to drop her off the plane. According to eyewitnesses, the flight attendant approached the girl, who was wearing short shorts and a sports top, and roughly took her hand.