News
The NSDC linked the anti-Axis action with Moscow because of QR codes on the ER website – RBC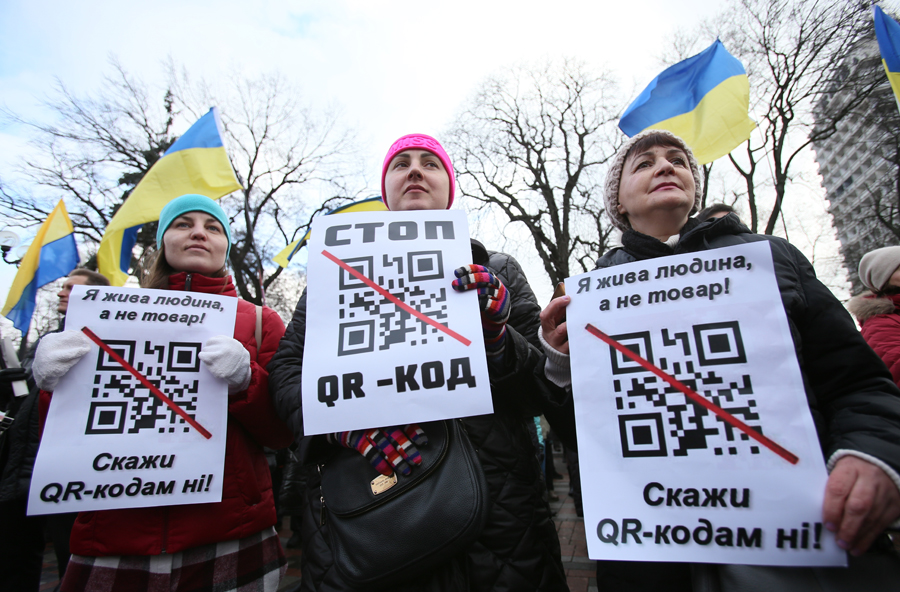 Russia is conducting an informational special operation against Ukraine with the help of actions of opponents of vaccination against COVID-19. This is stated on website Center for Counteracting Disinformation under the National Security and Defense Council (NSDC) of Ukraine.
The secret service believes that proof of Moscow's involvement is the fact that participants in the anti-vaccination march "Stop QR-code posters have posted a QR code, which gives them a link to the website of the Russian political party United Russia. – reported in the department.
The NSDC believes that also part of the company is the dissemination of data on the alleged negative consequences of vaccination against COVID-19 in social networks, instant messengers and Telegram channels. The purpose of the Russian special operation, the ministry concluded, is "the maximum reduction in the level of vaccination" of Ukrainians.
Earlier in the afternoon, on November 24, a protest action by opponents of compulsory vaccination passed near the Verkhovna Rada in Kiev. According to the Strana.ua portal, about 1,000 people took part in the demonstration, TSN estimated the number of protesters at 500-700 people. Participants of the action, in particular, held posters with slogans for "Cancellation of restrictions on constitutional rights and freedoms." Some had crossed out QR codes on their posters.