News
The rapist who faked his death fell ill with COVID-19 and got caught: People: From life: Lenta.ru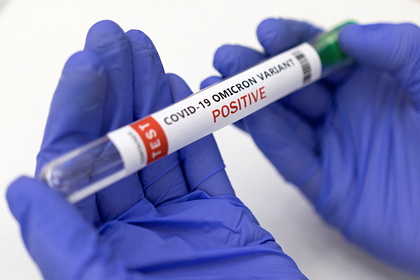 In one of the hospitals Glasgow (Scotland) discovered an American who pretended to be dead to avoid accusations of rape. Nicolas Rossi faked his own death but got caught when he got sick with COVID-19 informs The Guardian.
Rossi was accused of rape back in 2008, and later became aware of his involvement in kidnappings. He hid from justice for years, and in 2020 faked his own death and disappeared. In 2020, several media reportedthat he died of lymphoma, his body was cremated, and his ashes were supposedly scattered at sea.
However, in 2021, Rossi ended up at the Queen Elizabeth University Hospital, where he was hospitalized with the coronavirus. Due to complications that arose during the illness, he spent several weeks in the intensive care unit, notes KSL TV.
He called himself Arthur Knight to the doctors. In general, Americans use at least eight aliases, the police found out. He called himself Nicholas Alakhverdyan, Nicholas Alakhverdyan Rossi, Nicholas Edward Rossi, Nicholas Alakhverdyan-Rossi, Nick Alan, Nicholas Brown, Arthur Brown and Arthur Knight. Utah Attorney David Leavitt admitted that if it were not for Rossi's hospitalization, he might not have been found. Complex. Now the issue of his extradition to the United States is being decided.
Similar story happened in the US in 2019. Then the police arrested the Scotsman Kim Vincent Avis, who was suspected in his homeland of at least 24 cases of rape. Like Rossi, he faked his own death, but in this way he hoped to avoid deportation.