News
The Russian Orthodox Church proposed to ban the concerts of the soloist Rammstein Russian news EN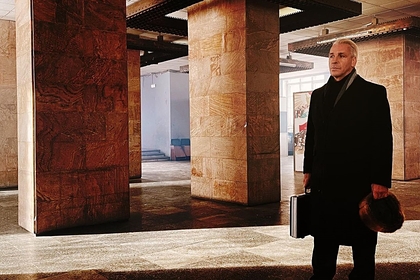 The chairman of the Patriarchal Commission for Family Affairs, Protection of Motherhood and Childhood, Priest Feodor Lukyanov, said that the concerts of Rammstein soloist Till Lindemann planned in Russia should be canceled due to their destructive nature. Lukyanov wrote about this in his Instagram.
Representative Russian Orthodox Church (ROC) called for a ban on Lindemann's speeches for promoting abortion and hatred of children. He recalled that the musician's concert tour is called "I hate children." Lindemann also performs the song of the same name and the song "I Bless the Abortion".
"Let's work together to convey to the performer that he is not welcome in our country, and we will try to cancel this performance, because providing a platform for a German artist to promote abortion to Russian people is unacceptable!" the priest suggested.
Lindemann's concerts were scheduled in January in two Russian cities – Novosibirsk (January 26) and Moscow (28 January). However, they moved due to the deteriorating epidemic situation in the country. In addition, the performance of the musician was postponed Kiev, Bratislava, Prague and Riga.
January 1 chapter Investigative Committee of Russia Alexander Bastrykin instructed check the arguments of the public Novosibirsk region about the Lindemann Concerto. The authors of the statement emphasized that the artist has already encountered problems with Russian legislation due to his scandalous songs and videos.
Ivan Kvasnitsky, Representative of the Coordinating Council for the Protection of Public Morality, Culture and Traditional Family Values declaredthat the organization is going to prevent the loss of cultural sovereignty.