News
The Russians asked Elon Musk and received an answer: Capital: Economy: Lenta.ru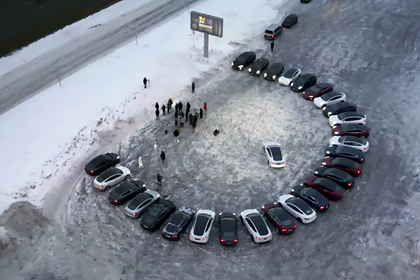 Russian owners of Tesla cars recorded a video message to the American entrepreneur and founder of the company, Elon Musk. Video available at Youtube…
Car owners complained to Musk about the lack of high-speed charging stations and services for electric vehicles. They noted that they are waiting for the parts for the cars for six months, as they are being transported from abroad. In this regard, they asked the founder of Tesla to open an official representative office of the company in Russia. Despite the difficulties with maintenance, the drivers promised that they would never trade Tesla for cars with an internal combustion engine.
Musk later replied in his Twitterthat the company is trying to do everything to satisfy the interests of consumers around the world. "Tesla is working as quickly as possible to support car owners around the world. Sustainable energy affects every person on Earth, since we all live in the same atmosphere, "wrote the entrepreneur.
Earlier it became known that Tesla beat record for deliveries of electric vehicles in 2021 and delivered 936,172 copies to customers. That's double the 2020 figure, when new car owners received 499,647 units. The supply growth was 87 percent.