News
The Russians called the conditions for early retirement Russian news EN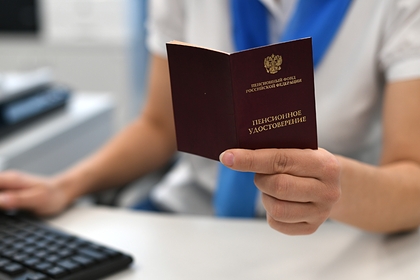 Professor of the Department of Finance and Prices of the Russian University of Economics named after G.V. Plekhanova Yulia Finogenova stated that there are a number of conditions for early retirement. In an interview with the Prime agency, she listed their.
The financier said that the Russians retire early with seniority – a long work experience. For men, it must be at least 42 years old, and for women – at least 37. Subject to this condition, men will be able to retire at 60 years old, and women at 55. Working in hazardous industries also allows you to receive payments ahead of schedule.
The expert named other factors for receiving an early pension. So, Russians of pre-retirement age who have lost their jobs for reasons beyond their control, for example, due to staff reductions, can apply for it. Under certain conditions, they will be able to receive an unemployment pension.
"It is important that a proposal for early retirement comes from a specialist of the employment service, provided that it is impossible to find a suitable job for him, even if he has been trained by the employment service. An early pension for the unemployed is assigned on a non-declared basis," Finogenova stressed.