News
The son of Elizabeth II will not be able to escape trial for the rape of a minor: Persons: From life: Lenta.ru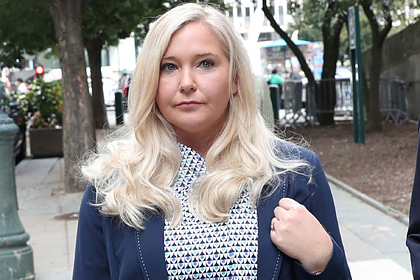 The American court again refused to reject the civil suit of Virginia Roberts-Giuffre, who accuses the son of the British queen Elizabeth II Prince Andrew's rape. About it informs "BBC".
Giuffre claims that in 2001, when she was a minor, American financier Jeffrey Epstein forced her to have sex with Prince Andrew three times. In the past, Andrew categorically rejected accusations against Giuffre. In October 2021, the American court obliged him to testify under oath.
In response, Andrew's lawyers demanded dismiss the claim on the grounds that Giuffre entered into a secret settlement with Epstein in 2009. On January 3, its contents were made public… It follows from it that Epstein paid Giuffra 500 thousand dollars to refuse claims against himself and "other potential defendants."
Andrew's lawyers argued that he could be considered a potential defendant named in the agreement, so Giuffre is obliged to drop the claims. In turn, Giuffre's lawyers insisted that the agreement applies only to its participants, to whom Andrew does not apply. The trial judge agreed with their arguments and did not dismiss the claim.
Prince Andrew, who has vehemently denied the accusations, will have a chance to publicly restore his reputation. However, it's hard to imagine that the royal family would want to see him cross-examined in a New York court. And this could mean an out-of-court settlement agreement
Royal Correspondent for BBC NewsShock Kuglan
The financier Jeffrey Epstein was accused of creating a criminal network for the sexual exploitation of underage girls. In 2008, he was convicted of paying for the services of an underage prostitute, but after his release he continued his work. On July 6, 2019, he was detained in New york… In August of that year, Epstein committed suicide in a prison cell without waiting for a trial. Jury on December 30, 2021 recognized his accomplice Ghislaine Maxwell guilty of forcing minors into prostitution.
Epstein was close friend Prince Andrew. Also financier supported close ties with former US presidents Bill Clinton and Donald Trump, by Saudi Prince Mohammed Ibn Salman, film producer Harvey Weinstein, a year ago convicted of rape, an actor Kevin Spacey and other famous and influential people. According to some reports, the reason for the divorce Bill Gates were his contacts with Epstein.