News
The United States announced its readiness to continue dialogue with Russia Russian news EN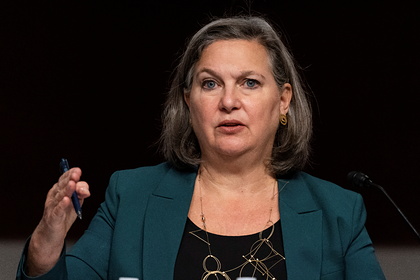 The United States declared its readiness to continue dialogue with Russia. Now they are working on written responses on security guarantees. "RIA News" US Deputy Secretary of State Victoria Nuland.
Nuland noted that the United States and the Russian Federation heard each other at the talks, but did not really start a serious discussion. "We want to keep talking. We believe that this should be done on the basis of reciprocity, namely, they will express their grievances, but we also have our concerns, "said Nuland.
At the same time, according to her, the States, for their part, have already prepared 18 scenarios of action in the event of the alleged "Russian invasion" in the West in Ukraine. "I'm not going to preview 18 different scenarios. <...> I will simply say that my allies and I are ready to inflict sharp pain quickly if Russia does any [агрессивный] step," the diplomat stressed.
Earlier in Federation Council reacted on possible sanctions against Russia, which were proposed by representatives of the ruling in the United States Democratic Party. First Deputy Chairman of the Senate Foreign Affairs Committee Vladimir Dzhabarov called the West's initiative a hysterical attempt to convince the American president Joe Biden do not engage in dialogue with Russia.