News
The United States warned of the risk of the collapse of the country Russian news EN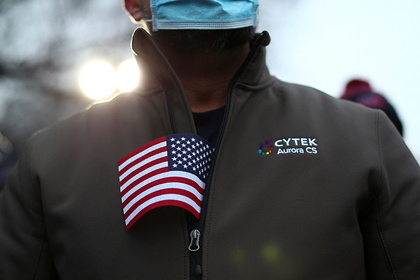 According to experts in the study of civil wars, the situation in the United States looks very unimportant. About this in an interview with Business Insider declared renowned American historian, Yale University professor Timothy Snyder. The interlocutor of the publication admitted that he has reasons to worry about the future of the country.
The historian explained that certain indicators are alarming, indicating that the United States is on the verge of a serious conflict that could lead to the collapse of the country. He believes that if the ex-head of state wins Donald Trump in the elections in 2024, there is a risk that America may cease to exist in its current form.
Snyder noted that in the eyes of those who study the prerequisites for the emergence of civil wars, the situation in America "does not look good." In this regard, he drew attention to the high degree of polarization of society and the celebration of violence. "Sociologists who study the topic from a neutral position see certain indicators that indicate that we are on the verge of an outbreak of some kind of conflict," the source warned Business Insider.
At the same time, he did not rule out that in the future a person who, from a technical point of view, would lose the elections by a clear margin, could become the president of the country. According to Snyder, a series of "tricks" could contribute to this. This scenario can lead to civil war and the collapse of the country. "We are talking about a conflict that will lead to a political reconstruction in which the existence of the United States in its current form is impossible," the historian concluded.
At the end of 2021, similar concerns expressed Barbara Walter, professor of international relations at the University of California San Diego and member of the CIA task force. She said that in the United States there are all signs that the country is on the verge of civil war.