News
The wife of a convict in the United States, Yaroshenko, spoke about the red level of danger in prison Russian news EN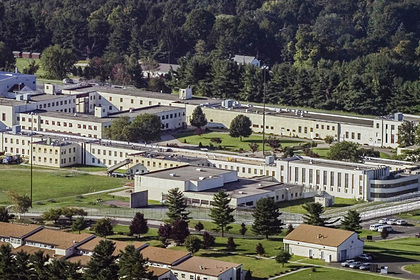 Red warning level introduced in connection with the spread of the omicron strain of coronavirus in prison city ​​of danbury (Connecticut, USA), which contains a pilot Konstantin Yaroshenko. This was told by the wife of a Russian Victoria Yaroshenko, writes TASS.
According to her husband, there are many patients with the new strain in the prison, the prisoners are kept in cells, they are not allowed to go anywhere. In addition, medical care is not properly provided, Yaroshenko said.
She noted that the prison has three levels of danger, which were introduced against the backdrop of the spread of the coronavirus – green, yellow and red. The last one is the highest.
Yaroshenko spoke about the yellow danger level, which was in force before that, in which prisoners were allowed to receive food in the canteen. Currently, they bring her to the cells. Speaking about the health status of the pilot, his wife noted that he has no complaints yet that may indicate infection with the coronavirus.
May 31 relatives of Konstantin Yaroshenko sent petition for pardon to the President of the United States Joe Biden. The issue of pardon, as noted by the pilot's lawyer, was to be decided either at the level of the leaders of the Russian Federation and the United States, or at the level State Department and Russian Foreign Ministry.
Yaroshenko was jailed by a US court in 2011. He was charged with conspiracy to smuggle drugs and sentenced to 20 years. He was brought to the United States from Liberia, where he was arrested on May 28, 2010.