World
US Senator Rubio presented a new draft of sanctions against Russia
The US Senate, Marco Rubio, proposed a new draft of possible sanctions against the Russian leadership in the event of an aggravation of the situation around Ukraine. This was reported by the press service of the legislator.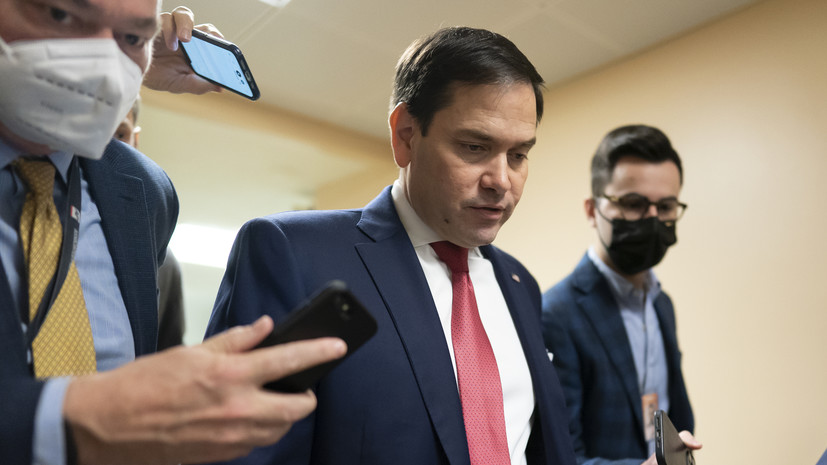 "The bill provides for the introduction of immediate and severe personal sanctions against Vladimir Putin," says in the message.
Rubio proposes to oblige the intelligence service to report to Congress every 20 days on whether Russia "violated" the territorial integrity of Ukraine.
As noted, in the event of a "Russian invasion", it is proposed to impose sanctions within ten days against the Russian leadership – Prime Minister Mikhail Mishustin, Defense Minister Sergei Shoigu and personally Putin – "to block their property and visas."
According to the Rubio project, the same measures are proposed to be introduced against a number of Russian businessmen.
Earlier, the official representative of the Russian Foreign Ministry, Maria Zakharova, said that the threat of sanctions from the United States against Russia are a continuation of the destructive line of Washington.
Press Secretary of the Russian leader Dmitry Peskov said that the idea of ​​possible new US sanctions against Russia and its President Vladimir Putin comparable to the initiative to sever relations.