News
Volochkova boasted a ring for 60 million rubles Russian news EN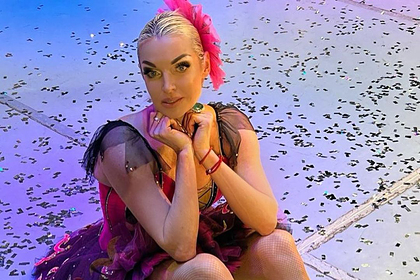 Russian ballerina Anastasia Volochkova came to the show "What happened next" in a ring with a Paraiba tourmaline gem, framed by diamonds. According to the artist, the cost of jewelry is 60 million rubles. The episode was published on YouTube.
"This is Paraiba tourmaline. A very expensive stone is the most expensive of diamonds, "Volochkova boasted. She noted that she did not know where to get the same ring, because a fan gave it to her.
The cost of the jewelry became known in March 2021, when Volochkova came in the same ring to the Secret for a Million show on TV channel NTV. Then she claimed that she received it as a gift from a lover named Oleg, whom she hid from fans for a long time.
Formerly a ballerina told about scammers, because of which she lost 1.7 million rubles. In June 2020, she invested in the QBF financial pyramid, but after the agreed period, Volochkova's funds were not returned. Despite the fact that the artist still managed to extract part of the money from the pyramid, almost two million hung on the arrested accounts of the organization.