News
What is known about the accident at the Listvyazhnaya mine in Kuzbass. The main thing is RBC
In the morning, the Listvyazhnaya mine in the Kemerovo region was covered with smoke, forcing it to suspend its work and evacuate more than 200 miners. As a result of the emergency, there are those who have been sagged and injured. What is known about the accident – in the RBC review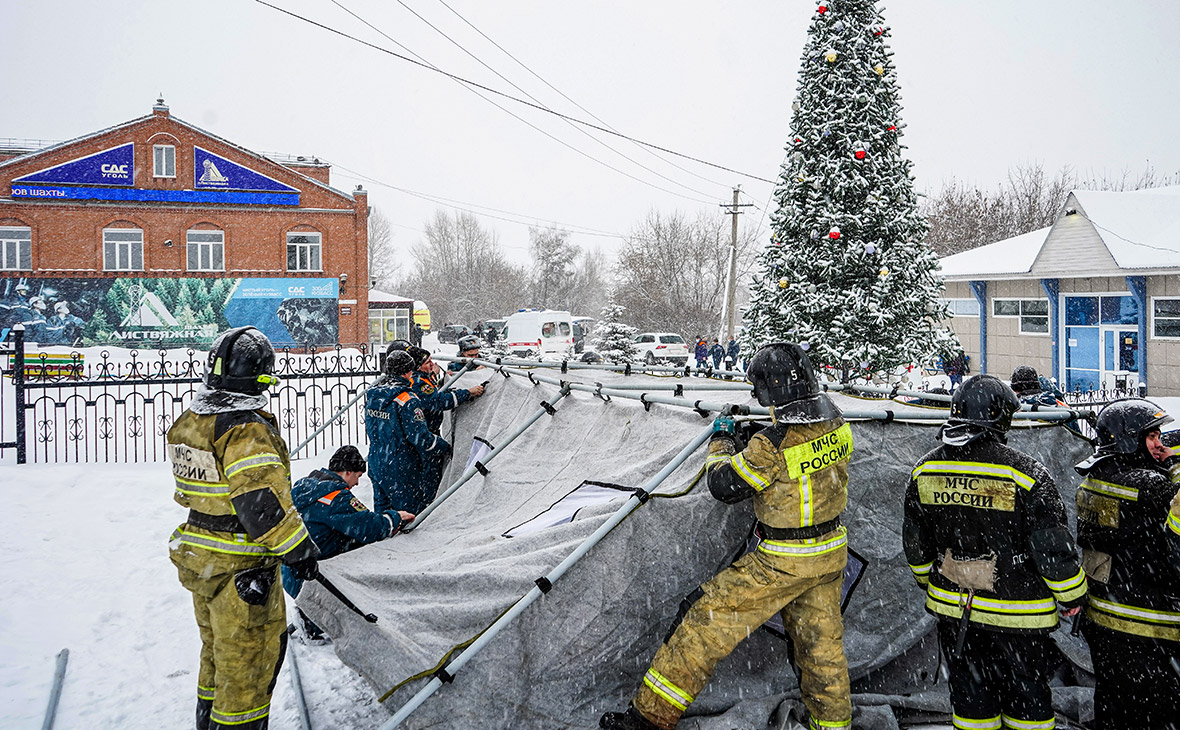 EMERCOM employees on the territory of the Listvyazhnaya mine in the city of Belovo

(Photo: TASS)

On the morning of November 25, smoke began to form at the Listvyazhnaya mine in the Kemerovo Region. By 13.30 known about 11 miners killed and 43 injured.
The first reports of smoke at a depth of 250 m began to arrive at the emergency services at about 9 am local time (04.51 Moscow time), at the same time the evacuation of the mine workers began.
According to the regional government, the entire mine were 285 people, 236 people brought out to the surface.
Governor Sergei Tsivilev and acting head of the Ministry of Emergency Situations Alexander Chupriyan flew to the scene of the accident.
At 13.15 the rescuers were forced to interrupted an operation to rescue miners from the mine due to the threat of an explosion. More than 40 people remain in the mine. More than 40 people remain in the mine.
Upon the incident UK started a criminal case on violation of industrial safety requirements of hazardous production facilities, resulting in the death of a person by negligence (part 2 of article 217 of the Criminal Code of the Russian Federation), the regional prosecutor's office organized check. Prosecutor General of Russia Igor Krasnov instructed to carry out industrial safety checks at all mines of the Kemerovo region after the state of emergency "Listvyazhnoy".
Listvyazhnaya mine produces coal at the Egozovo-Krasnoyarsk deposit in the Belovsky district of Kuzbass. The owner of the mine, SDS-Ugol, is the third largest coal producer in Russia and one of the three largest Russian coal exporters.
The production capacity of the mine is 5.2 million tons of coal per year. Revenue in 2020 amounted to RUB 9.4 billion. (decrease by 11% compared to the previous year), and net profit – 837 million rubles. (82% drop).
The material is supplemented