News
"Yes, I'm going into politics" – RBK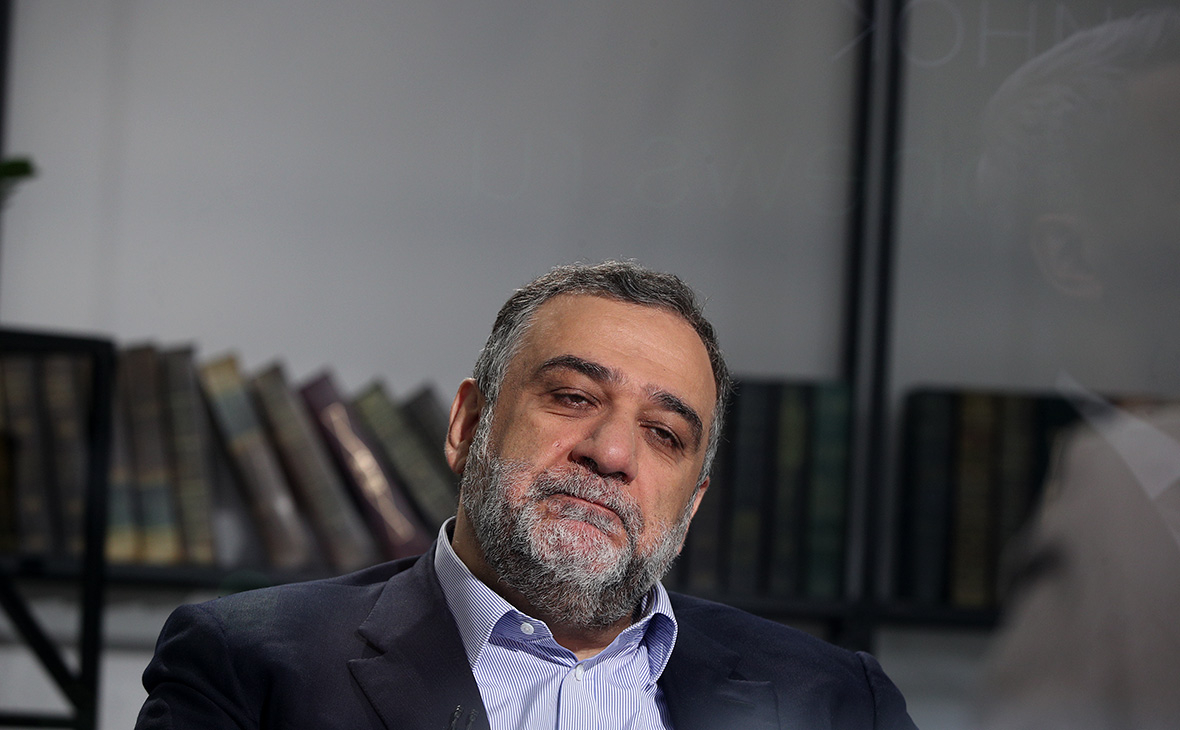 Finding a way out of the impasse
"The country does not change systemically. And everyone understands this. But what needs to be done is the last question being asked. What kind of Armenia should be built? How should we in this situation become strong, powerful, happy, with long-term projects? There is practically no talk on this topic. And this lack of a culture of in-depth discussions about what kind of society we are building, what country we want to see in a year, five years, ten years, of course, is a big problem, because people need to be shown landmarks. "
"There is no state thinking, which manifests itself in the fact that, when deciding about your life, about your future, you focus on several important things: what is important for me, for my family, for my nation and for my state. The lack of understanding that the state is a friend, a partner, an institution with which I can work and cooperate is a great danger, and not only in Armenia. In general, the Armenian says that "I can live anywhere in the world." Therefore, we are in fact a truly unique nation that is making progress in all parts of the world, not only in Armenia. But this is both a plus and a minus. Because a person says: "I can easily move to another country, adapt and live there".
"It has been 30 years since we gained independence. We have dreamed of a sovereign Armenia for centuries. We got it. And how do we manage this? To what extent did we manage to make an effective sovereign state, which is really a very important magnet for the nation, uniting very different Armenians from different parts of the world, living in different parts of the world? I think this is a very serious challenge. And when you go through defeat, you have two options. Either you resign yourself to defeat, or you understand what needs to be corrected, how to train again, change, what resources need to be used in order to become strong and powerful, shake up and say: "We want to build a strong state. We want to build an effective relationship between the public and private sector. We want to build effective relations between Armenia and the diaspora. We want to build effective relationships between business and society as a whole. We want to build relations between church and state, between people who look at different issues in completely different ways, but at the same time are united by some single idea in the future. "
"We need to look at what is happening in Armenia in a fundamentally different way. For example, in the near future, realizing that one of the problems in Armenia is education, we are launching a center for leadership and personal development. Since we consider it fundamentally important that there is a powerful educational center, so that Armenia has the opportunity to provide an international level of education in business, in management, in public service, that is, in government, at a completely different level. And this is a question, it was necessary to concentrate resources and do it. We are going to launch in the coming week the Center for Strategic Development, which we consider to be of fundamental importance, in which the best resources both inside Armenia and outside will be involved. Such projects are simply needed to make people feel that they are not just separate efforts. "
About Ruben Vardanyan and his real aspirations
"Ruben Vardanyan has already been accused of all mortal sins. And that I am the new Ivanishvili of Armenia, that I am Soros for Armenia, that I am a Turkish agent. So many things I haven't heard about myself over the past few months, which was expected, because the society has accumulated a negative attitude towards everything ".
"Ruben Vardanyan has always been in Armenia all these years. That is, I do not have a business there, but for all 20 years, since 2001, when we started the Armenia 2020 project, I have been spending a lot of time in Armenia. On average, two to three months a year, on short visits. I am deeply convinced that in order to change the situation in Armenia, which, I am sure, can be changed, it is necessary for ten best doctors, ten best scientists, ten best businessmen, ten best designers, ten best architects to move to the country. And if I call on others, of course, this should apply to me. "
"Yes, I am getting ready for Armenian politics. But this is something other than just a political party, a desire to lead the country. To want to lead the country in its current state – it must be an illogical person. Because the country is in a very difficult condition. The real future is completely incomprehensible. Society is completely split. And in this sense, to take on the responsibility to become a leader is to be a very brave and risky person. "
"If the elite that consolidates and together thinks that this is the right decision, so that it is me or someone else, any decision is possible, because I am ready to be a shoemaker for my nation, and a cleaner, and a leader."
"I believe that the maximum benefit of Ruben Vardanyan is that he could help consolidate people both from the past, from the present, and from the future generation, which also sits and watches indifferently."
About the program of concrete actions
"We have to make a correct diagnosis of what happened. We did it, we have very serious work done. We understand all our illnesses. Second, we definitely need to unite the efforts of people who are not indifferent, who are ready for changes. Then the third is to work out together the program that will lead to changes and really give an opportunity to get out of this crisis. "
"Now is the second stage. And he's very important. I want people who are not indifferent, who are ready, like me, to sacrifice their well-being, their normal life, their usual way of life, say: "I am ready to move to Armenia. I'm ready to stand next to you. I am ready to go to serve in the army and defend Armenia. I am ready to do everything to ensure that there is peace in Armenia, but at the same time there is strong security. " Yes, of course, having united, we must work out an agenda, this is also a very important issue, and then it will be clear on this agenda ".
"We need to have a social movement. What we are doing in the Future Armenian project already unites 108 thousand people from 107 countries. Mostly from Armenia. If it will be 500 thousand people, if it will be a million, then it will already be a rather serious social movement that can say: "This is the agenda, and we want to go and work on this agenda."
"We have already created a center for strategic development, which develops a program of specific changes. In the near future, a center will be created, associated with a change in the management of the state and, in general, everything related to the management of future institutions. There are special teams of lawyers who work only on how to make things that need to be changed. Because it's not that easy. "
"In the economic field, we can increase our GDP from $ 13 billion to $ 40-50 billion within ten years without heavy fantastic stories of finding oil or something. Simply by properly building the economy and all the processes that need to be built. I am deeply convinced that we can attract 50 thousand families who will come to Armenia and who will add energy and change to the very worthy people living there. I am deeply convinced that we can build a very strong army, which at the same time will not only protect, but will also be the engine of economic change, because it will be a technologically completely different army, and it will be an army that will order technology. I am deeply convinced that we can have a completely different level of Armenia's positioning in the world ".